---
Cypriot born and London raised, Cenk Fikri has a passion for the hospitality industry that goes beyond that of your typical consultant. He incorporates a love for the culture of entertaining with a keen eye for design and a business sense that gets right to the heart of what makes an operation successful. Cenk Fikri Inc. offers a full service solution for building compelling experiences in unique settings that  thoughtfully serve the communities in which they reside.
Cenk brings 20 years of experience that has been cultivated on both sides of the Atlantic, placing him in a unique position to facilitate a wide range of projects from restaurants and bars to nightclubs, cafés and more. Armed with a strong background in business and finance, his work is comprised of full project consultancy, turn-around operations, nightlife trend-forecasting and collaborative project management for several major London & New York restaurants and nightspots. As a consultant Cenk likes to take a customized approach with each project and offers a distinct working relationship to his clients. "In today's cut-throat environment it is seldom enough just to follow classic corporate practices. For an idea to succeed you need to personalize it. A certain amount of innateness is needed that's going to give it that edge….."
Cenk refuses to accept the average. He brings leadership, expertise and an intrinsic value to his projects and believes in enabling consistency and predictability, which are among the most important factors in any business. Essentially, Cenk is there to reduce the associated risk. He holds an extensive resource base and over the years formed solid relationships with architects, interior designers, contractors and many other industry service providers. By assembling a team of talented individuals and orchestrating their activities, he is able to provide a complete turn-key operation. Cenk Fikri Inc. offers comprehensive services for both start-up companies, as well as existing ones.
---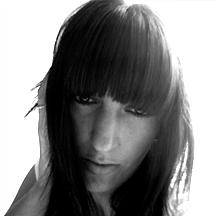 COURTNEY FIKRI – CREATIVE DIRECTOR
A native New Yorker, Courtney Fikri has been a force in the creative industry for over 13 years combining her multidisciplinary skills in branding, interior design, furniture design & creative direction. Her passion for design is for her, not simply a job, but a way of life. Courtney is a bottomless well of creativity whose strong, clean design aesthetic shines through in her approach to every project. Early on, Courtney was recruited by one of the US's top advertising agencies as an Art Director. Working on campaigns for Xerox, Steve Madden, IBM, Microsoft, Yohji Yamamoto & more. It was through this beginning that Fikri quickly learned the craft of directing her ideas through a strong visual and creative approach with her team.
Courtney then transitioned into high-end luxury furniture design and creative direction . She was an integral part of starting up John Houshmand, a luxury furniture & interiors company. Mastermindeding the identity of the company in all design aspects from furniture design to print & interactive design, creative direction, trade-show set-up, photography styling  & the design, interior styling & build-out of the company's New York City locations. Maintaining a consistent brand image, she is credited with establishing the simple, elegant, and minimalist appearance of the company and has had the honor of working with such esteemed clientele such as Robert De Niro, Skidmore Owings and Merril, The Rockwell Group, Four Seasons Hotel Group, The Nobu Group, Dubai Atlantis-The Palms, Barney's New York, MGM Grand Las Vegas, Neiman Marcus, St Regis Hotels and Tom Ford. In 2005, John Houshmand was named House & Gardens Tastemaker of the Year.
Fikri's now teams with Cenk Fikri Inc. as the creative lead in realizing hospitality projects for international clientele from concept to completion including branding, interior design, interior styling and creative direction bringing a unified approach to projects by incorporating a "design as a whole" approach.
---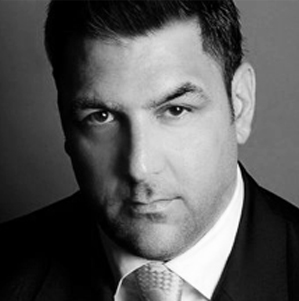 JAMES FAMULARO – HEAD OF REAL ESTATE DEVELOPMENT
As a native New Yorker, James brings in an in-depth knowledge of local demographic profiles, specific to neighborhoods, based on accurate statistical data and reliable research. With over fifteen years of real estate expertise, James has acquired the necessary skills to work across all segments of commercial leasing transactions. His work consists of uncovering opportunities and seeking high-profile sites for clients such as Southern Hospitality, 1Oak, The Goldbar, MARKT, Atlas Social Club, Taj, Stanton Social, 508, Scarpetta's, The Kenmare and many more.
James hold long time memberships in good standing of the Real Estate Board of New York, the New York Nightlife Chapter of the NYS Restuaurant Association, and the International Council of Shopping Centers and specializes in bars, nightclubs, lounges and restaurants. He has acquired the necessary skills to work across all segments of the leasing and sales transaction and works closely with our team of experts to produce the right results.
Highly regarded for his ability to acquire prime locations and match them with qualified operators, James is also consistently recognized, amongst his colleagues as a top producer, which he demonstrates year after year. James is an expert at what most commercial brokers would consider "impossible deals" and is relentless in trying to achieve the best possible deals for our clientele.
---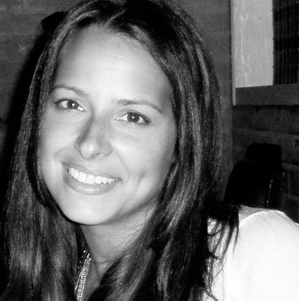 NICOLE ALBANO – PUBLIC RELATIONS & MARKETING
Nicole Albano has over 10 years of experience in Public Relations and Marketing. Prior to working with Cenk Fikri Inc., Nicole was an Account Director at Bullfrog & Baum, one of the nation's leading hospitality PR firms, where she led accounts for top toques including Bobby Flay, Jose Andres, Marc Vetri, Dale Talde, Zak Pelaccio, as well as culinary programming for major brands such as Mercedes Benz, Bruce Cost Ginger Ale and more.
A seasoned communications expert, prior to joining B&B, Nicole's client experience includes handling media relations, event management and marketing for mega brands including UGG Australia, QVC, Saks Fifth Avenue, Sara Lee Corporation and 1-800-FLOWERS. Nicole has an extensive network of media contacts and a track record of stellar placements that spans some of the nation's leading media outlets including NBC "Today Show," "The Chew," FOX Business News Channel, WSJ, NYT, Food & Wine, Entrepreneur and more.
As an Italian, Nicole's entire life has revolved around food, but her true passion for all things culinary developed inside the bakery her grandmother worked at when she was younger.
---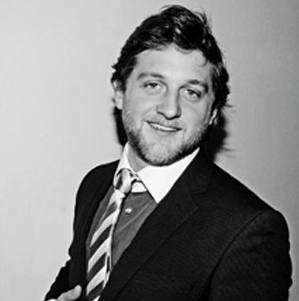 KRISTOFF DUBOSE – LEAD ARCHITECT
Educated at Pratt institute, Kristoff holds a bachelors degree in Architecture. For the past eight years London has been his home and his base of practice. Delivering high profile projects for top brands is Kristoff's strength and where he is most natural.
As executive architect and an associate with Gensler International he lead design teams projects such as Hakkasan in Mayfair, several Mulberry locations across Europe, Kate Spade stores in London, Apple rollouts in the UK as well as Hollister, Plaza Lotus Group, Leyla Restaurant, Chevrolet Europe, Lehman Brothers and more.
As a senior designer with Area Squared in London he provides value for clients by getting ahead of the construction process by design. His focus on this design / build approach is perfectly matched for the hospitality industry where time and budgets may be of the essence.
Kristoff joins our team as lead architect bringing his knowledge of both New York and London to our studio. His ability to understand the intricacies and complexities of both markets allows him to effectively facilitate our projects.
---
---